A few years ago a good friend of mine Stephen urged me to go and see a band whose name I was familiar with yet surprisingly I'd never seen play live.  The band was the 'The SoapGirls',  two French born sisters Millie and Mie Debray and their drummer Sam Ogden.


So I went along to watch them not knowing that this would be the first of many gigs I'd go on to see them perform as well as gaining their trust that they kindly allow me to photograph their gigs too.

One of the first things that struck me when I met them was their passion for what they believe in, a no nonsense approach to their music and the scene they play in as well as the respect they have for their fan base.  This is a band who are totally up front, open and honest in their art, their values and their beliefs and boy aren't they going to tell you when things they dislike crop up.  I love that attitude it's so refreshing.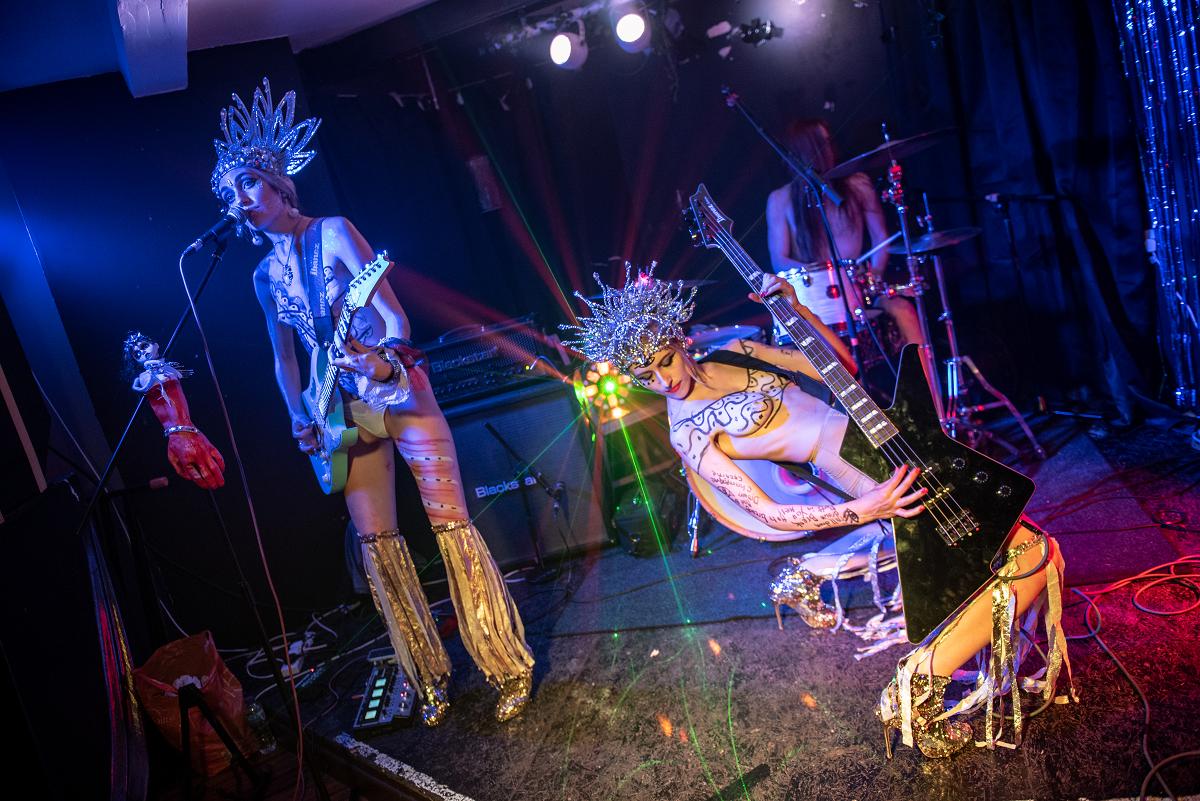 Now at this point I'm going to highlight one of the things that really struck me with The Soapgirls when I was first introduced to them and something that differs from many of the young female punk bands I see, and it is this;

As a much older male music fan and gig photographer I'll go to watch and listen to a band perform and almost always if I'm allowed to, I'll photograph the gig as well.  In the past few years many of those gigs have had female or gender neutral performers and the audiences vary but predominantly are male dominated.  
Now some of these males have questionable behaviour towards some of the performers to say the least.  Some bordering on sexual harassment and that includes audience members also not just the artists on stage, and because of this it is rightly being called out especially on social media.

If I see inappropriate behaviour toward bands or audience members I'm going to tackle it head on where I can and challenge it and it's about time all other men at gigs point it out also and help make gigs and events inclusive for all so that everyone in attendance enjoys it without fearing or experiencing that inappropriate behaviour.

I want those around me to feel comfortable as much as I want to be comfortable too yet here's the thing, the Soapgirls perform very comfortable in their own skin, they often perform partially nude often in body paint and I'm fine with that, but more to the point they themselves are fine with that, and that's what matters the most.   I never feel uncomfortable at their gigs especially photographing them because of their support of me as a friend and fan of their work.  If the band don't judge us nor should anyone else.

Yet some still label us as lecherous pervs.  Well let me just say that it is those same guttersnipes that criticise from afar who are the real problem here and ironically they criticise and berate us despite never having seen the band live.  Their blinkered, disrespectful attitude and questionable moralistic attitude fucks me off so much.  What gives you the right to label us older men at gigs which are female bands when the artist themselves are non-judgemental of those who attend their shows.  
 
So let me be clear, I'm now 58 having watched bands for over 40 years and have seen these miserable, judgemental so and so's come and go, decade after decade and throughout numerous sub cultures.  These are often similar so called music fans in the punk scene and who I'd ask, what are you doing in a liberated, punk, post punk independent music scene with a prejudiced attitude like yours?  Fuck off out of it and join a bible group that might be more in tune with your christian values.  

How dare you question my morals and respect for women simply because of my age just because you have a prejudiced and judgemental attitude.  

Prejudice I hate, especially in music and The Soapgirls face this shit day in and day out as do their fans yet despite it they and those same fans rise above it stronger time and again.  

I'm sure that all of my music friends and bands I'm a fan of (some of who are good friends now) know that I won't stand by and watch women,girls, transgender, gender neutral, non binary bands or audience members be targeted by vile individuals.

As performers, the Soapgirls set the scene and the agenda at their gigs and they have built up a strong following as a result and while I accept that yes, some fans do go overboard and sometimes their behaviour is questionable, the band deal with it very well indeed and I find myself very comfortable at their shows as part of an all inclusive audience.  Less so some other bands I go to see.
Yet there still seems to be this undercurrent that I'm seeing with some people that because we are older music fans that we are only going to these types of gigs to letch and perv.  Well this needs to stop because they couldn't be further from the truth.

So what was it that really grabbed my attention of the SoapGirls, well it probably stems from when I got into Punk Rock back in 1976 because like then as I do today, I love bands that come with an attitude and who are not afraid to stand up for what they believe in.  Passionate people who fight for their rights and those of others who have a right to their own individuality and creativity, the right to present themselves as they see fit, who can use their music to highlight causes that they believe in such as those who are vulnerable or bullied.  Exposing the systems of corruption, greed and selfishness that we often see in many of our respective governments and politics today.

One of the things that really struck accord with me after I first saw this band was just how much they are passionate for human and animal rights.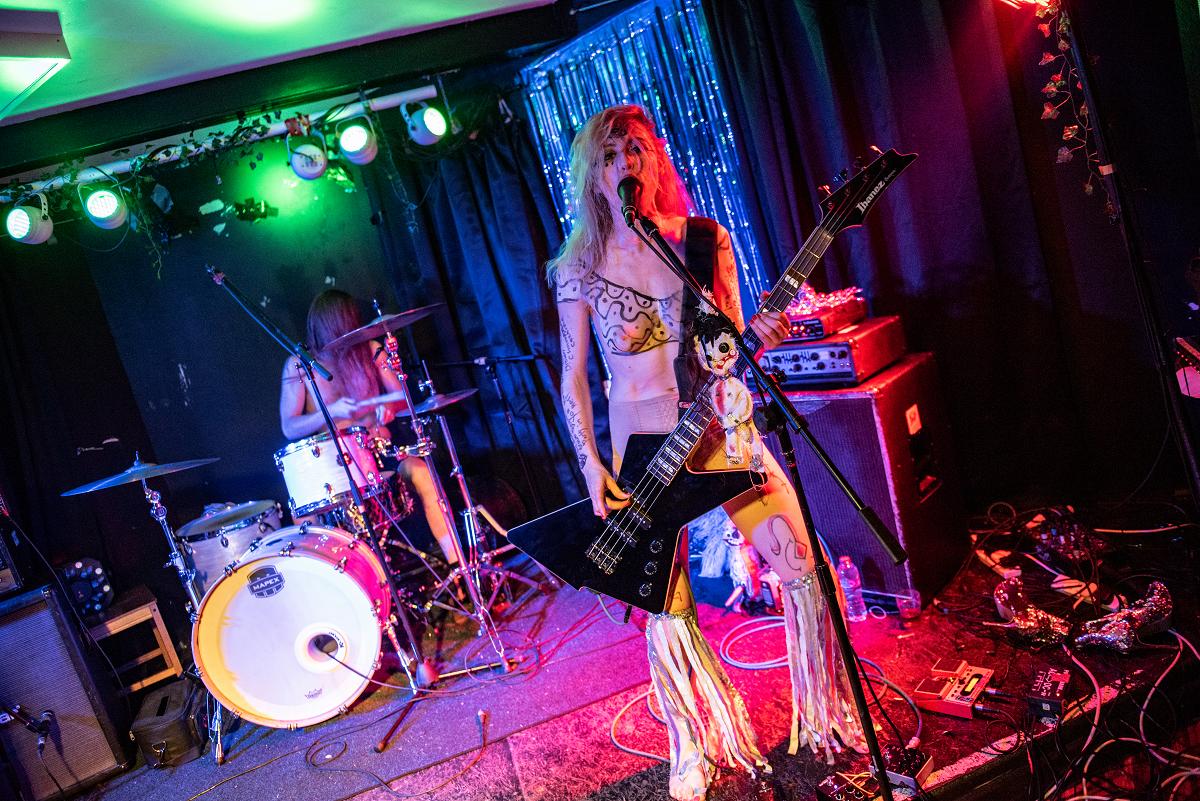 Living in South Africa this is a band that has endured the most disgusting and atrocious treatment at the hands of their own government, here in the UK some venues, promoters, associates of same and online trolls who try continuously to get their gigs pulled, photos, their music and even their merchandise removed from social media, simply because their own prejudice allows them to do so.

This is a band that stands strong and firm with support from a very loyal and growing fan base (affectionately known as Soapsuds) against those who deride them whoever it might be, indeed they shit trolls and bullies and social media companies such as Facebook who themselves removed years worth of the bands and fans posts, music videos and content most of which was lost forever despite being built up over many years.

And this highlights just how bad social media has become when a company can simply moderate as it sees fit without a right of reply or appeal.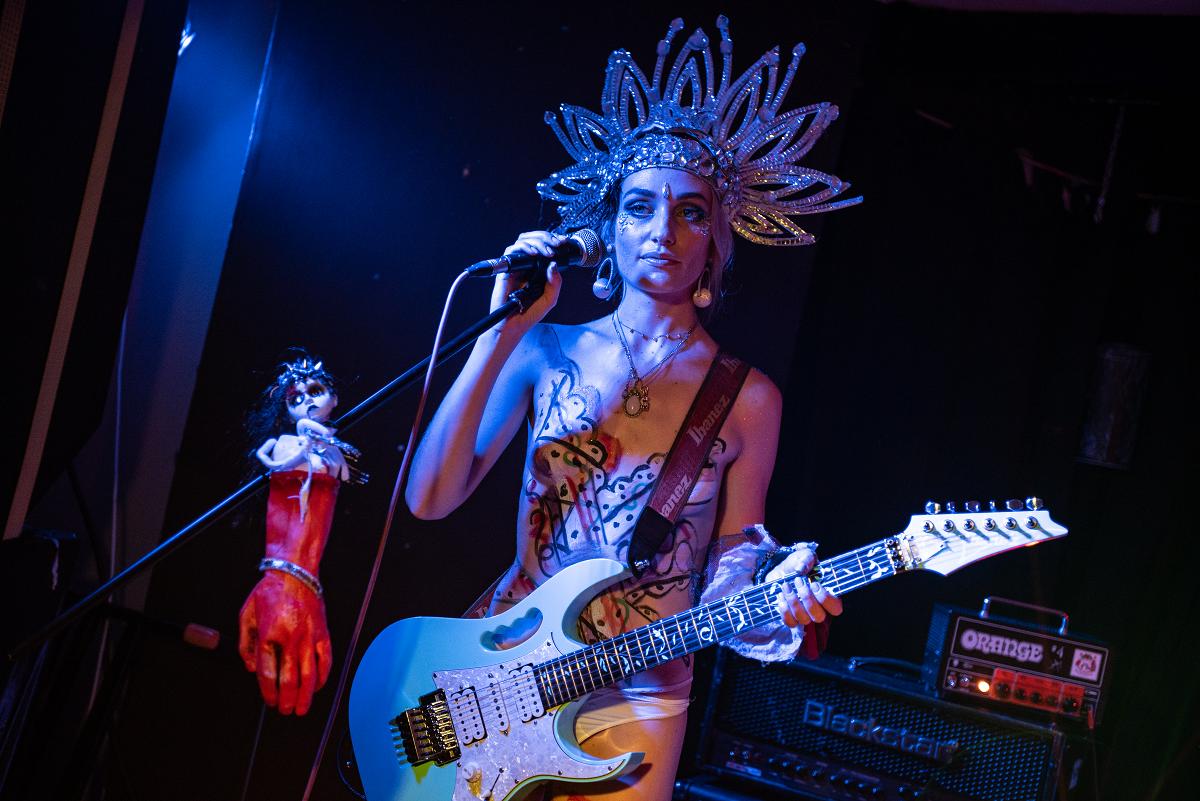 And I mentioned earlier the fight against their government, a corrupt bunch if ever there was one and who appear to play a huge part in making life hard for this band, as when they return home from their extensive UK and European tours they often find their internet accounts are locked down and restricted.  From evidence I have seen it looks to me like this only female South African band that dare to highlight the abuse and suffering that goes on in their own country may well be under surveillance by the SA authorities. 

Controversy is never too far away for the SoapGirls and yet despite it all they continue year after year to fight on, to release their own music, their own videos, merchandise and then go out and tour it for 7 months solid.  Indeed despite the Covid Pandemic and lockdown this band has done 58 weeks of online gigs with todays (As I type) being their 174th online gig.  Amazing in non pandemic conditions, yet hardly a peep out of the punk scene media.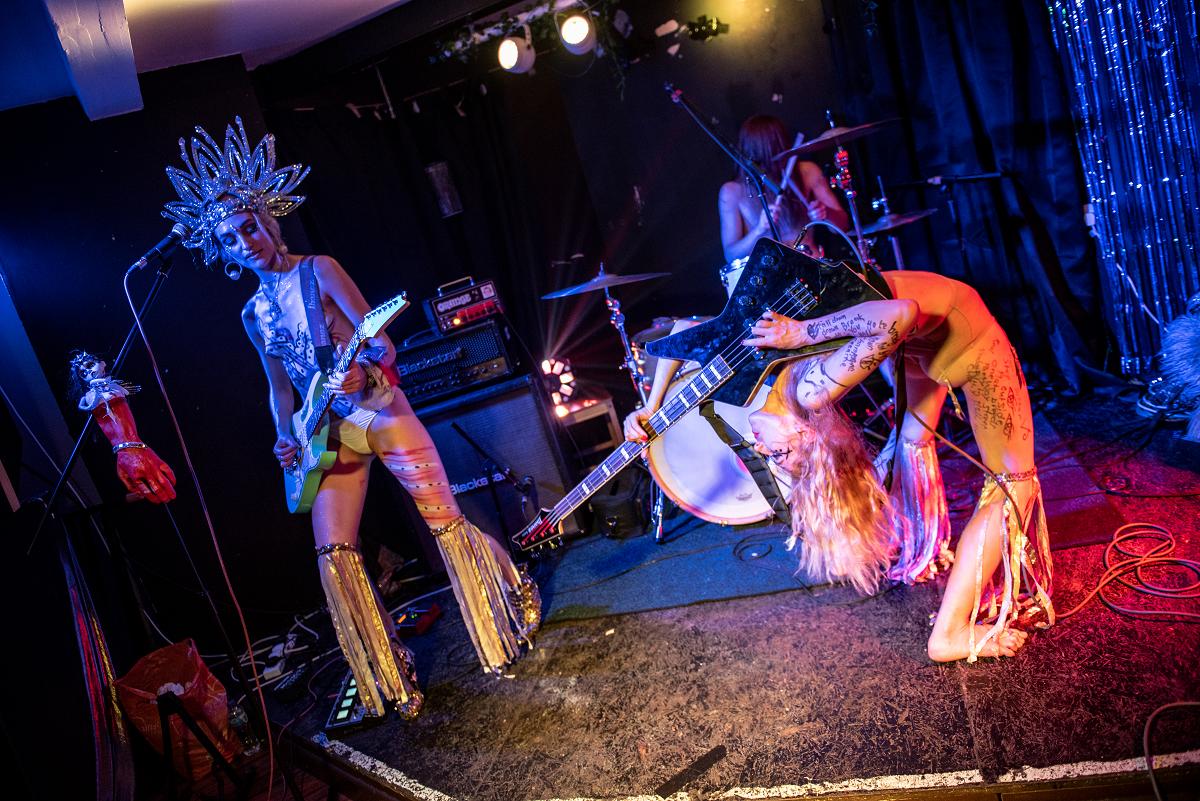 This band has endured so much shit in the time I've known them let alone previously that many would have given up a long time ago. 

But the good news is this band won't give up nor will their manager Sam who works tirelessly to support, promote and manage the band through thick and thin.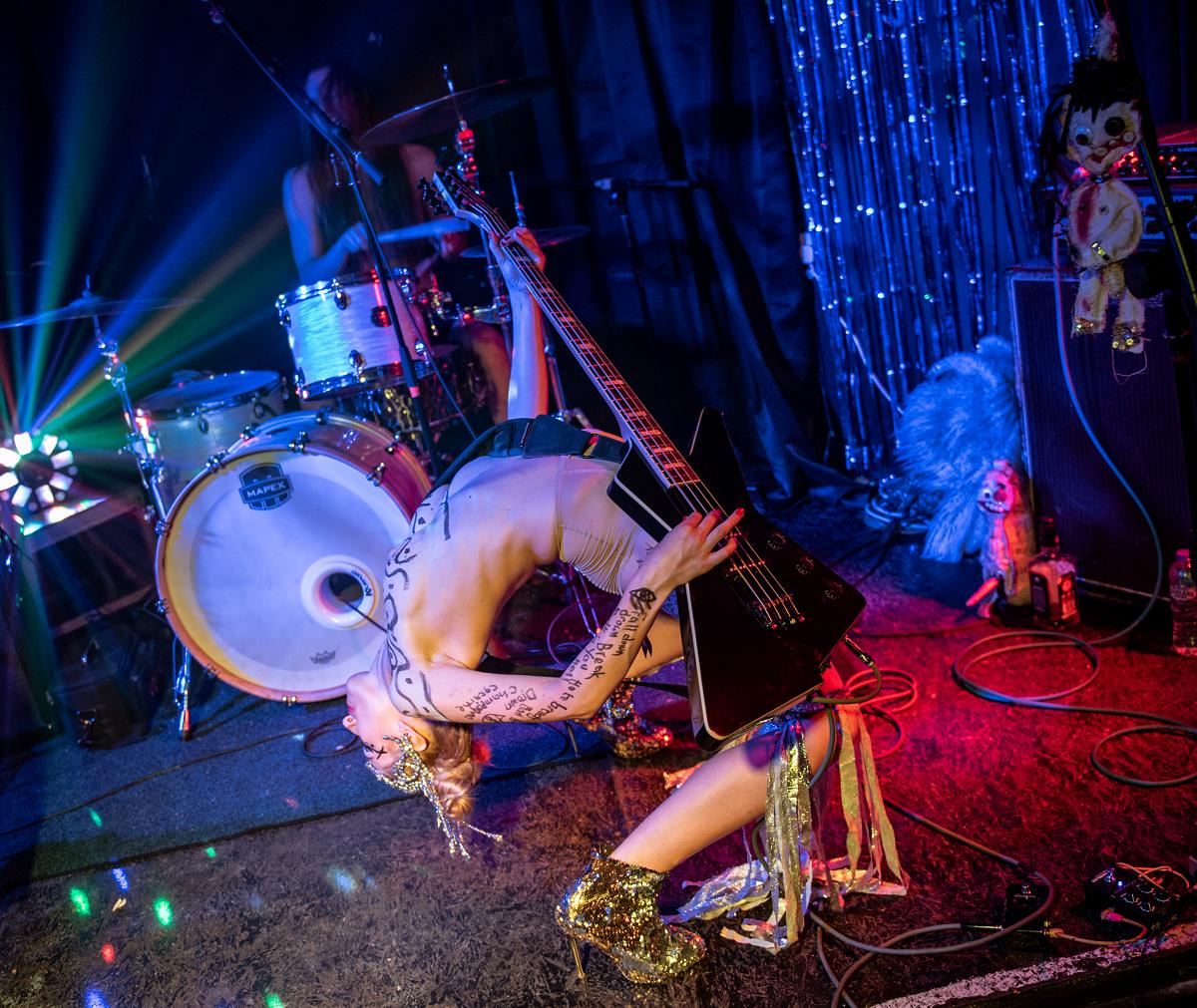 You'll never meet a nicer bunch of people as you will with this band and I cannot for the life of me understand why anyone would wish to cause them harm or abuse them in the way in which they have been and continue to be.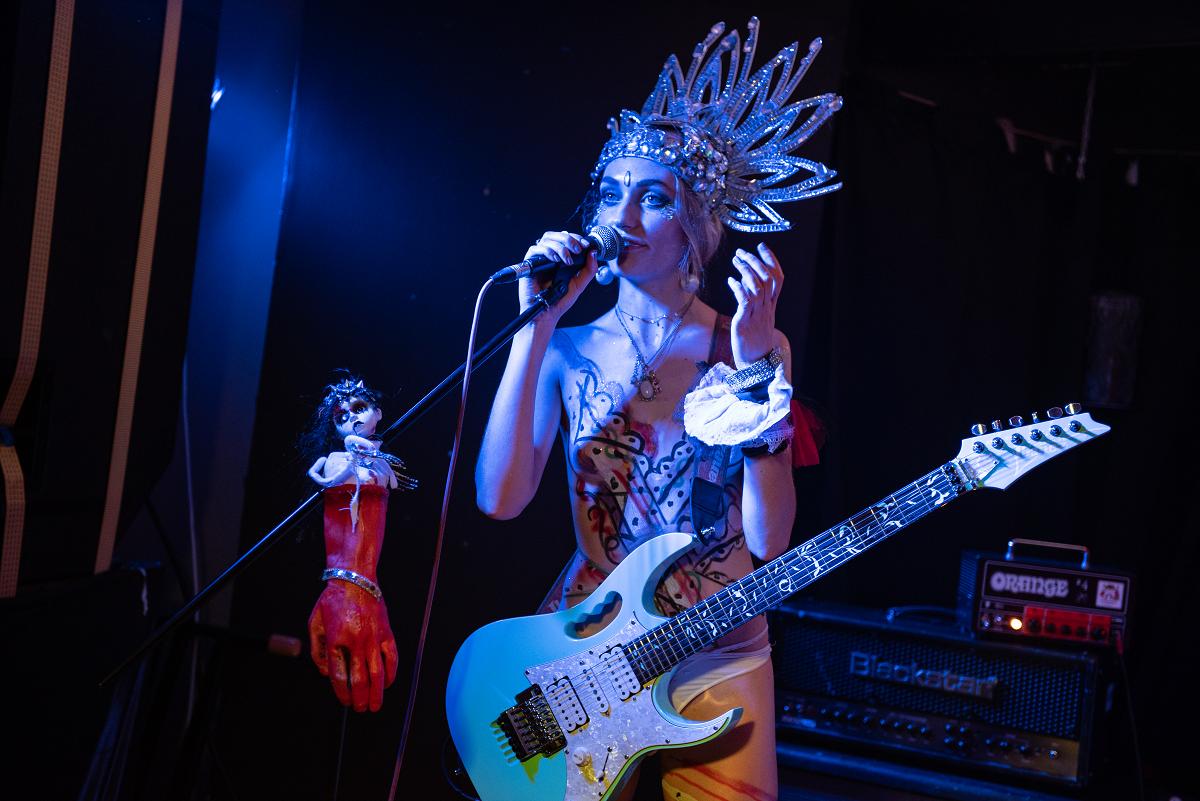 But for the record let me just say this.  The SoapGirls will shrug it all off, they'll fight you every step of the way with support from their fans and people like myself and other great photographers, music writers, responsible venue owners and promoters and many other good people.  People who will help promote the truth not the lies that surrounds this great band.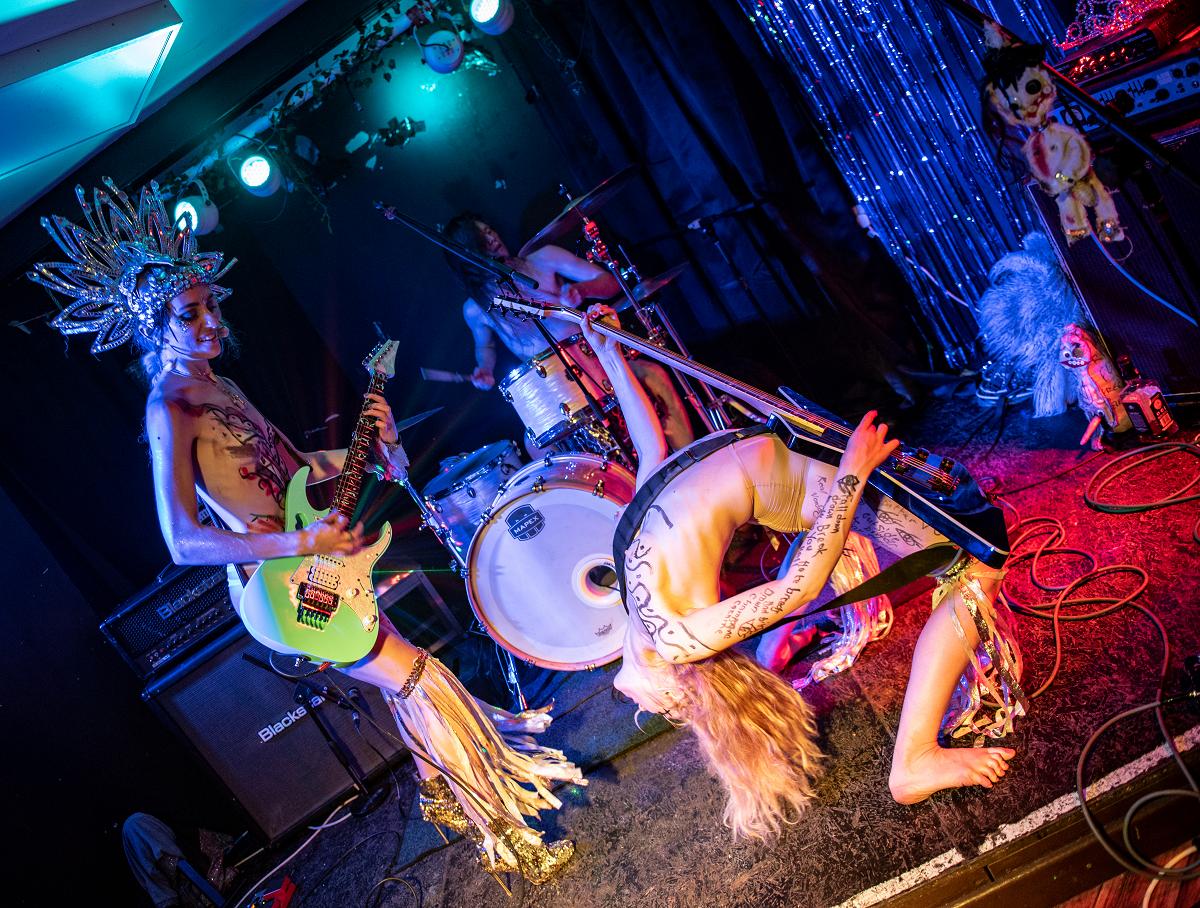 The SoapGirls are no easy pushover and you better believe that they will come back time and again no matter how much you try and squash them. 

Go Check them out at the: Official SoapGirls Website